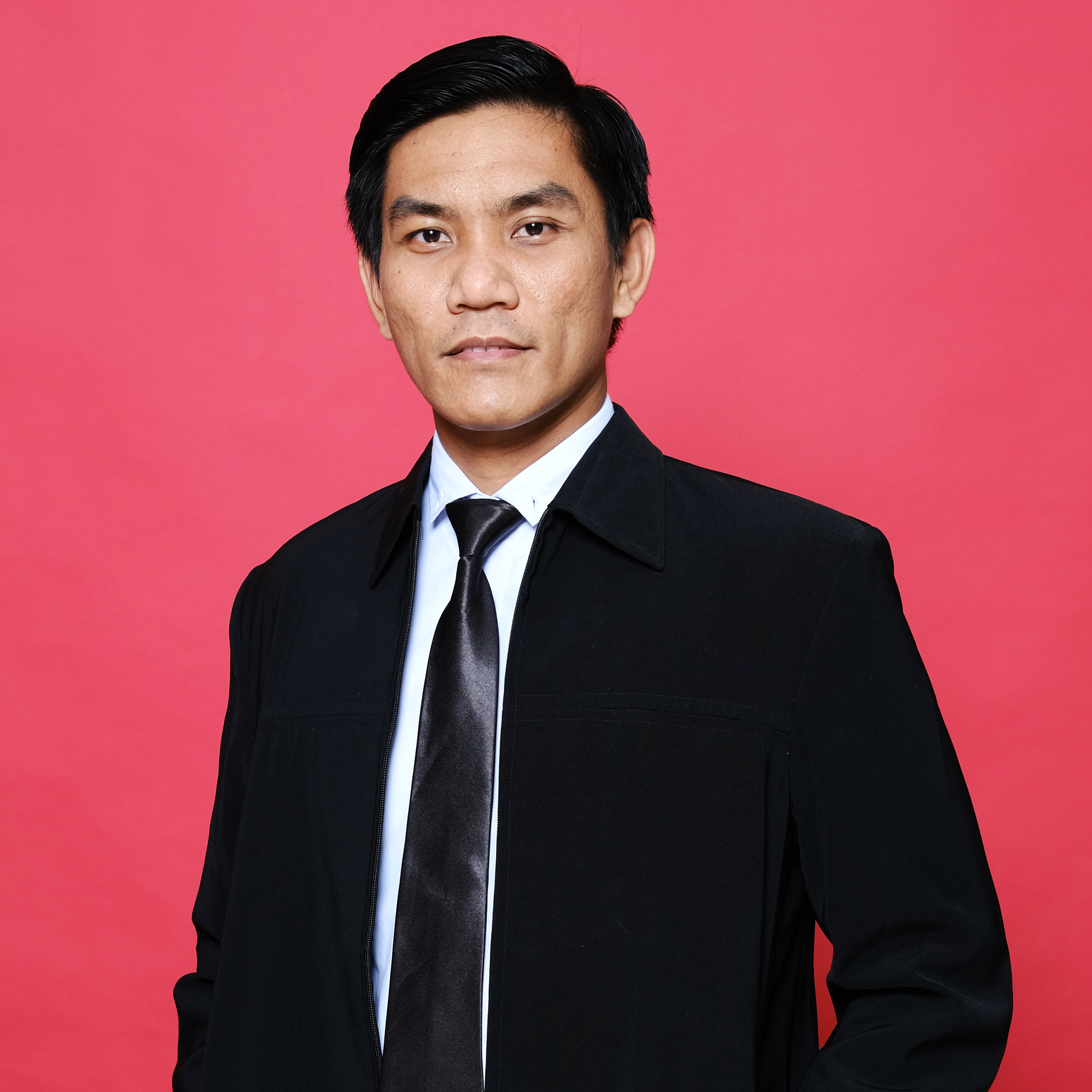 Dr. Handar Subhandi Bakhtiar, S.H., M.H., M.Tr.Adm.Kes.
Assistant Professor of Criminal Law
Bagian Konsentrasi : Hukum Pidana
Keahlian : Hukum Pidana, Hukum Kesehatan, Hukum Forensik, Hukum Internasional
Handar Subhandi Bakhtiar, lahir di Parepare, 28 April 1993. Menempuh pendidikan Sarjana Hukum di Fakultas Hukum Universitas Muslim Indonesia pada tahun 2011-2015. Magister Ilmu Hukum di Fakultas Hukum Universitas Hasanuddin Makassar pada tahun 2015-2017. Magister Administrasi Kesehatan Terapan di Politeknik STIA LAN Makassar pada tahun 2020-2022. Doktor Ilmu Hukum di Fakultas Hukum Universitas Hasanuddin Makassar tahun 2017-2020. Sejak tahun 2021 menjadi Dosen di Universitas Pembangunan Nasional Veteran, Jakarta. Menekuni bidang Hukum Pidana, Hukum Acara Pidana, Hukum Kedokteran Forensik, Hukum Kesehatan, dan Hukum Udara. Telah menulis beberapa karya ilmiah dalam bentuk jurnal baik jurnal nasional maupun jurnal internasional, antara lain:
Buku
Tahun 2022:
(1) Corruption Eradication in Indonesia during the Covid-19 Pandemic.
(2) Criminal Justice System.
Jurnal
Tahun 2022:
(1) Implementation of the Clinical Pathway Paradigm in Achieving Cost-Effectiveness in Health Financing (Systematic Literature Review).
(2) Health Social Security Financing in Medical Rehabilitation.
(3) Health Financing Planning In Hospital.
(4 )The Implementation of A Health Financing System Through Health Promotion In Indonesia.
(5) Dualism Towards Regulations on The Supervision of Advocates In Indonesia.
Tahun 2021:
(1) Medicolegal service procedure (Visum ET Repertum) during the covid-19 pandemic.
(2) Bekasi City Government Policy In Financing Stunting In Children.
(3) Limitation of Harbormaster Responsibility in Ship Accidents.
(4) The Principles of Good Governance in Health Services.
(5) The Function of the State in Providing Health Services: Indonesia Perspective.
(6) Legal Policy in the Prevention of Narcotics in Indonesia.
(7) The Validity of Marriage Agreement Regarding Properties in Unregistered Marriages.
(8) Model Of Punishment: Juvenile Justice Systems.
Tahun 2020 :
(1) Health and law: Euthanasia in Indonesian legal perspective.
(2) The Imposition of Sanctions for Children.
(3) Legal Standing and Authority of the Regional Representative Council in the Indonesian Constitutional System.
(4) Insult and Defamation through Information Technology: Indonesia Perspective.
(5) Sanctions on Children: Comparative Studies of Indonesia and Netherlands.
Tahun 2019 :
(1) Autopsy: Law and Culture In Indonesia.
(2) The Regulation of Autopsy In Indonesia.
(3) The Essence Of Autopsy In The Criminal Investigation Process.
(4) Criminal Justice System of Children in Indonesia.
(5) The Practice of Registering Ijab Qabul Via Online in the Marriage Contract Process in Makassar.
Tahun 2018 :
(1) The Practice Of People Smuggling in Indonesia: Draconian Laws for a Better Life.
(2) Head of State, Head of Government and Foreign Ministress Immunity in International Law.
Tahun 2017 :
(1) Harmonization of "Uang Panaik" as a Customary Term in the Bugis-Makassar Ethnic Group and Dowry in the Indonesian Marriage System.
(2) Offshore Installation Removal in the Interest of Navigation Safety from an International Law Point of View.
(3) Model of Child Prisoners Counseling (A Comparative Study in Japan, Malaysia, and Indonesia). (4) Custody Services of The Human Rights Perspective.
(5) The Regulation of Religious Freedom in Indonesia and International Law Perspective.
(6) Legal Arrangements Regarding the Adoption of Children in Indonesia.
(7) Role of Law in Dealing with the Cyber ​​Crime and Social Change.
(8)Violation Of The Sovereignty Of Indonesia Airspace By Foreign Aircraft.
(9) Legal Aspects Of Environmental Health On Sanitation Hygiene Of Refill Drinking Water Depot. (10) Implementing the National Health Insurance Scheme in the Public Health Center in Palopo City In Indonesia.
(11) Legal Analysis Of Crime Terrorism And Counter-Terrorism Strategy
Tahun 2016 :
(1) Air Defense Identification Zone (Adiz) In International Law Perspective.
Google Scholar : Handar Subhandi
(https://scholar.google.co.id/citations?user=H7S2uMUAAAAJ&hl=en)
Sinta ID : 6762205
(https://sinta.kemdikbud.go.id/authors/detail?id=6762205&view=overview)
Scopus ID : 57211311917.
(https://www.scopus.com/authid/detail.uri?authorId=57211311917)
Web of Science ResearcherID: E-4121-2017.
(https://publons.com/researcher/2137227/handar-subhandi-bakhtiar/)
Researchgate: Handar Subhandi Bakhtiar
(https://www.researchgate.net/profile/Handar-Bakhtiar)
Orcid ID : 0000-0003-0995-1593.
(https://orcid.org/0000-0003-0995-1593)
Email: handarsubhandi@upnvj.ac.id