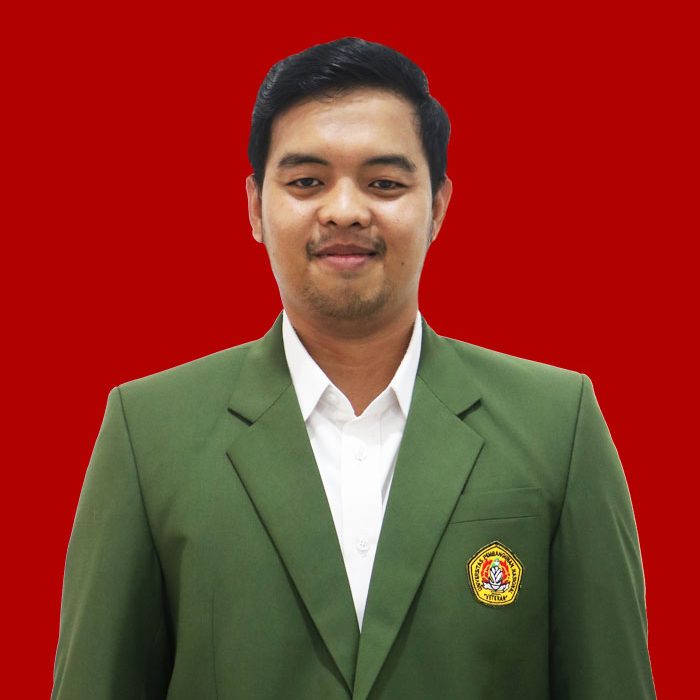 Muhammad Helmi Fahrozi, S.H., M.H.
Assistant Professor of Constitutional Law
Muhammad Helmi Fahrozi was born in Bekasi on October 19, 1989. He completed his Bachelor of Islamic Law and Bachelor of Law studies at the Faculty of Sharia, Syarif Hidayatulloh State Islamic University Jakarta; the two degrees were taken from 2007 to 2013, without a break, he immediately continued his Master of Law studies which were completed in 2015 at Jayabaya University with a Scientific Concentration in Constitutional Law, with the Specification of State Institutional Law. His expertise is manifested in his Scientific Work entitled "The Effectiveness of the Independent State Institution of the National Police Commission (Kompolnas) in the Indonesian State Administration System."
After completing this extended study, he had a career as a Permanent Lecturer at the Faculty of Law, Universitas Pembangunan Nasional Veteran Jakarta (FH UPNVJ), he had been teaching as a lecturer before being accepted at FH UPNVJ, and until now he still teaching at several campuses or private universities in Bekasi and Jakarta, such as the Sholahudin Al-Ayyubi Islamic College (STAISA) in Bekasi, Mitra Karya University (UMIKA) in Bekasi, and Nahdlatul Ulama Indonesia Jakarta University (UNUSIA) in Jakarta.
His expertise in the science of Constitutional Law and State Administration Law develops not only at the theoretical level. It is applied to the academic world during teaching and learning activities, but his knowledge is also used and developed in the world of constitutional law practice; from 2016 to 2019, he was appointed as an Expert for the Chairperson of the Study Board of the Consultative Assembly of the Republic of Indonesia (Bankaji MPR RI), besides that, he continued to become a Research Team for Election Supervision Studies and became a resource person in several academic activities organized by the Election Supervisory Agency of the Republic of Indonesia from 2019 to 2021.
As a lecturer, he actively implements the Tri Dharma of Higher Education, in addition to teaching and learning activities at several universities, he also spawned several scientific works that were published almost every year during his time as a lecturer, the scientific work was published in several accredited and unaccredited national journals, such as his article entitled "Optimizing the Advisory and Supervisory Functions of DPD RI Based on the 1945 Constitution of the Republic of Indonesia" published in 2019 and published in the National Journal with ISSN, SOL JUSTICIA Journal of Legal Research, Faculty of Law Mpu Tantular Jakarta, In addition, his articles accepted in Accredited National Journals are even more numerous, such as an article entitled "Independence of the Ex-Officio Position of the National Police Commission in the Study of the State Administration System" and "Legal Politics of Transferring Mining Licenses to the Central Government Against the Authority of Regional Governments" both of these articles were published in the National accredited journal Sinta 4 in 2017 and 2021.
In addition to national journals, he actively writes in reputable accredited international journals (Scopus and Web Of Science, WOS). The article entitled "The Establishment of The State Policy as a Form of Strengthening Anti-Corruption Institution" has been published in a reputable accredited international journal Scopus which has a Quartile 4 (Q4) rating; besides that he also wrote with a Lecturer colleague with the theme paper "Land Acquisition Regulation For Infrastructure Development In Indonesia: The Problem of Efficiency of Its Performance" and has also been published in an accredited international journal with a Scopus reputation which has a Quartile 3 (Q3) ranking.