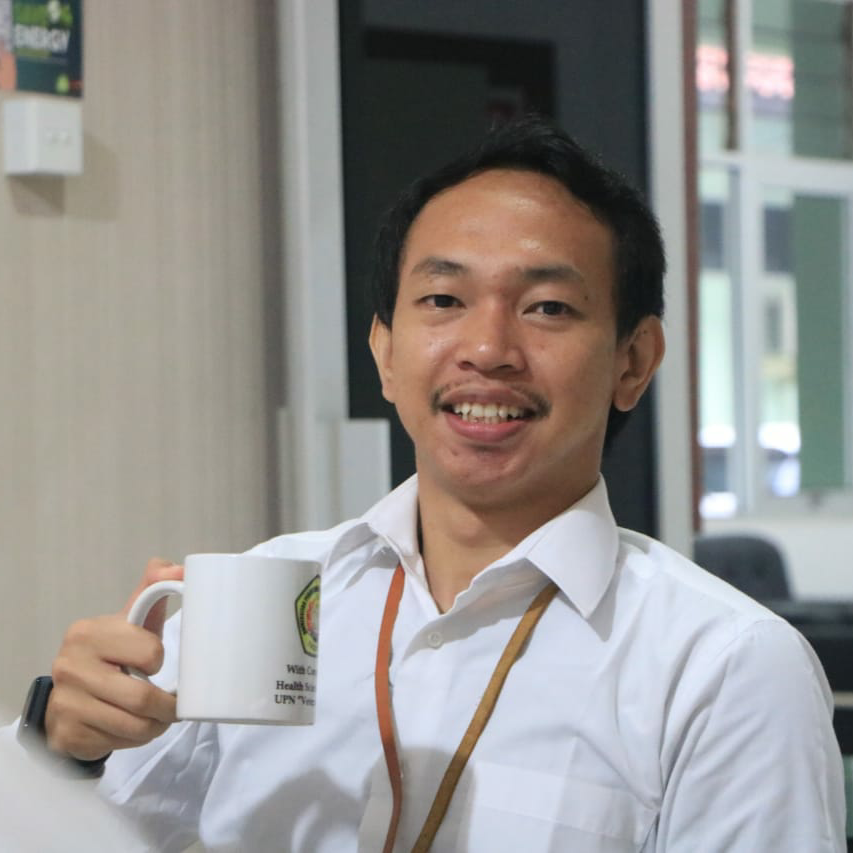 Aji Lukman Ibrahim, S.H., M.H.
Assistant Professor of Criminal Law
Aji Lukman Ibrahim was born in Wamena on July 8, 1992. This man, who studies Criminal Law, obtained his Bachelor of Laws degree in 2014 with Cum Laude predicate, then continued his studies at the Master of Law Study Program, Faculty of Law, Gadjah Mada University Yogyakarta, and graduated in 2017 with His thesis is entitled "Analysis of the Disparity of Additional Criminal Claims Revocation of Political Rights in Corruption Crimes." In 2018 he participated in the Advocate Profession Special Education organized by the Indonesian Islamic University, Yogyakarta. Since March 2019, he has started his career as a Lecturer at the Faculty of Law, Universitas Pembangunan Nasional Veteran Jakarta. The courses he has taught include Criminal Law, Criminology, Criminal Procedure Law, Criminal Justice Practice, International Criminal Law, and Cyber ​​Law. In addition to teaching, he guides students' final assignments and competitions internally and externally at the Jakarta Veteran National Development University. He is registered as a member of the Indonesian Criminal Law and Criminology Society, a Secretary of the Legal Consultation and Aid Institute, and a Member of the Quality Control Group of the Faculty of Law, Universitas Pembangunan Nasional Veteran Jakarta. Active as editor and manager of internal journals and reviewer in several external journals at Universitas Pembangunan Nasional Veteran Jakarta.
In contributing scientific thoughts and ideas, especially legal science, he actively writes Journal articles both as the primary author and as a member, including:
"Juridical Analysis of Additional Criminal Impositions with Revocation of Right to Vote and Be Elected in Public Office Djoko Susilo " (2014),
"

Analysis and Evaluation of Law Number 3 of 2002 concerning National Defense With Pancasila Values

" (2019),
"

Urgency of Ulayat Rights Against the Protection of Indigenous Law Communities in Indonesia

" (2020),
"

Eradication of Transnational Crimes Smuggling of Cultural Conservation Objects Through National Law and Work Sama Internasional

" (2020),
"

Legislative Ratio of Obligations to Maintain and Respect Religious Norms Based on the Tourism Law

" (2021),
"The Increasing Role of Children Protection Institutions to Assist in Dealing with The Law During the Covid-19 Period " (2021).
As an implementation of the tri dharma of higher education in the field of Community Service, he produced an article entitled "Increasing The Family Law Aspects Understanding For Depok City Community" (2021).

Other scientific writing activities are contributors to the Writing of Chapter Books entitled "Actualization of State Defense of the Millennial Generation Without Narcotics: Welcoming Indonesia Gold 2045" and "Hoarders of Masks and Hand Sanitizers During the Covid-19 Pandemic" (Publisher Kencana).
Google Scholar Aji Lukman Ibrahim, Sinta ID 6716836, ORCID ID 0000-0002-3206-2623, Scopus ID 57229883600, and correspondence via email address: adjie_loekman@upnvj.ac.id.