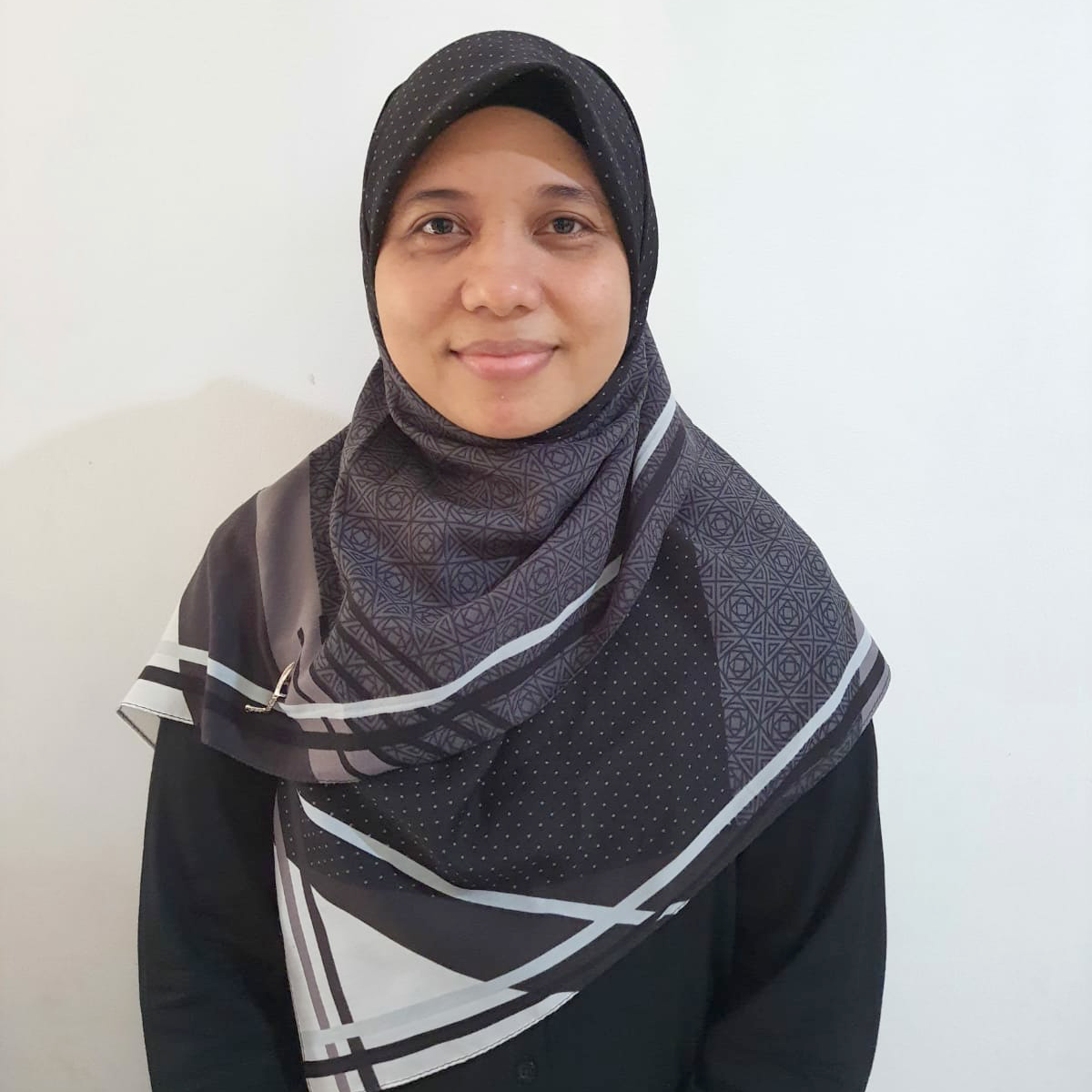 Ridha Wahyuni, S.H., M.KN.
Lecturer of Civil Law
Ridha Wahyuni, was born in Kisaran on May 18, 1982. In 2004, she completed his undergraduate Education (one) at the Faculty of Law, Andalas University, Padang, West Sumatra. Then continued his Strata II (two) Education at the Master of Kenotariatan Program, Postgraduate Law Program, Padjajaran University, Bandung. In 2007, she completed his Education at the Master of Kenotaritan with a final paper entitled "Copyright Protection of Paintings Based on Copyright Law and Its Practice in Indonesia." He joined the Faculty of Law of UPN Jakarta in December 2021 as a lecturer at the Faculty of Law based on the Decree of the Rector of UPN Veteran Jakarta Number: 1648/UN61.0/KP/2021, Dated November 29, 2021. Before serving at the Faculty of Law UPN Jakarta, from 2008-2021, he served at the Secretariat General of Komnas HAM RI as a Human Rights Activity Monitor and Investigator of Komnas HAM RI. The cases that have been handled include Member of Investigators of alleged Human Rights Violations in Paniai, Papua, Alleged Human Rights Violations in Nduga, Papua, and Handling cases of social conflict with other human rights dimensions based on Law No. 39/1999 with specialization in land disputes (agricultural), labor, and conflicts over natural resources and the environment. He has also drafted and provided an amicus brief to the Chairman of the Bandung State Administrative Court (PTUN) regarding examining a water rights dispute case between the community in Sentul City, Bogor Regency, and Perumda Air Minum Tirta Kahuripan Tangerang.
In addition to being active as a Monitor and Investigator in the Human Rights Enforcement Support Bureau, he is also involved in several activities in the Asia Pacific Networking for NHRI'S Facilitators under the auspices of the Asia Pacific Forum. He has participated in several pieces of training at home and abroad, including Basic Human Rights Training (BHRT), Komnas HAM, 2008; NHRI'S speaker for human rights training, Quezon City, Philippines, 2009; Human rights education in Copenhagen, Denmark, 2012; Inquiry training in collaboration with the US Embassy, 2014; Training for Monitoring the conditions of international refugees (in detention centers) in Indonesia, based on International Law and National Law, UNHCR Indonesia, Jakarta, 2017; Human Rights Facilitator Training for NHRIs, Bangkok, Thailand, 2017-2018; Investigation training in collaboration with the National Police Headquarters, 2019, and Investigation training for gross human rights violations of crimes against humanity, Liep-Norway, Oslo, 2020. In addition, he has also been involved in several scientific activities to support the dissemination of human rights, especially as a member of the research team formed by Komnas HAM at the Human Rights Promotion Support Bureau, including Fulfillment of the Right to Education in the Human Rights Perspective in Indonesia (Compiled in an Indicator, 2010); Protection of the Rights of Citizens affected by Disasters (in the perspective of Fulfillment of ESCR) in Indonesia (Komnas HAM Research Report, 2011);
Review of Patterns of Security Apparatus Violence in Land Conflicts in Indonesia (Komnas HAM Research Report, 2012); Mapping Patterns of Land Conflicts in Indonesia from a Human Rights Perspective (Komnas HAM Research Report, 2012); Protection of Copyright Paintings from Counterfeiting by Third Parties Under the Copyright Law and its Practices in Indonesia (Academic final paper, UNPAD, 2017); Guidebook for Classification of Rights Based on Law No. 39 the Year 1999 on Human Rights (Complaints Team, Komnas HAM RI, 2011); Outlook on Agrarian Conflicts in Indonesia, 2018, Komnas HAM RI; Fulfillment of Citizens' Constitutional Rights in the 2019 Elections (Contributor of Writings in the 2019 Elections). 39 the Year 1999 on Human Rights (Complaints Team, Komnas HAM, 2011); Outlook on agrarian conflicts in Indonesia, 2018, Komnas HAM RI; Fulfillment of Citizens' Constitutional Rights in the 2019 Elections (Contributor to the Election Team Report, Rida, et al.), Komnas HAM RI, 2019; Protection of the Rights of Citizens affected by Evictions by the Regional Government in the Context of Regional Asset Control in the Human Rights Perspective (Observation of actual issues of Komnas HAM, 2019). Other publication information can be through Google Scholar ……………….. dan Sinta ID ………